Bizsquare is your #1 result-focused business loan Singapore consultancy firm that gets you the loan approval you desire
YOUR BUSINESS SUCCESS IS WHAT WE MATTER. HOWEVER, WE DON'T SIMPLY SERVE ANYONE.
Only if you are a BUSINESS OWNER who will believe in expertise and will truly entrust the professionals to bring your business to a long-term success, then you are the correct audience that we can help.
Most of the clients come to us when:
1. Their business need more cashflow to survive but do not have a solution.
2. The business were awarded a project, but unable to fund the project.
3. Does not know how to obtain a business loan singapore from the banks. (Facing rejection from banks)
4. Worry what they do with their loan will affect their credit record and need advice from an expert.
5. Unsure if it is worth it to obtain a bank loan for their business and wish to seek advice.
6. Confused on their business strategy when they are fund-raising and wish to consult an expert.
If you are a business owner who face the above issue and feeling confused and frustrated. Thus, causing you not able to focus on your operations.
THEN BIZSQUARE IS THE CORRECT COMPANY FOR YOU - SMALL BUSINESS LOAN SINGAPORE WIDE

Simply stop the stress and frustration by working with a professional business loan consultancy company who have helped over 3,000 business owners in the last 8 years to obtain the business loan singapore that they couldn't achieve themselves.
Many of them have also listened to Bizsquare's advice and have since grown their business to new heights.
We take your business to a whole new level with our conversion-focused strategies.
Bizsquare started from 2013, and have applied over 10,000 loans applications for over 3,000 business owners over the last 8 years. After experiencing so much, we understand exactly what it takes for you to get there.
We are the EXPERTS, we will use what has proven to convert and instead of you telling us what to do…
We will tell you what to do.
Don't Just Take Our Word For it... See What Our Clients Have to Say About Us
Discover how business management consultants can boost your business success, offering expertise, strategy, and problem-solving to drive growth and efficiency.
Are you tired of seeing a significant portion of your hard-earned income being deducted as personal income tax every year? We know that filing of personal tax in Singapore can be daunting, but did you…
What is the best way to obtain an SME loan if you own a business that needs funding to expand? Many Singapore banks offer this financing, but they might be confusing at first. In this…
Approached Melvin and team a few months back and they were very professional and responsive in helping us to improve our business. Highly recommended! 👍🏻
Tang Jia Yu, Jayce
2021-12-06
Professional, responsive and sincere team. Would definitely recommend their services to any SMEs seeking for business loans or financial advice!
Great financial service, professional on giving advice and valuable assistance!
El-Given Christy
2021-10-12
It is a pleasure working with Melvin and Jamie. They are very helpful and supportive so I can develop myself professionally. They also give me the freedom to share my ideas and opinions 👍🏻👍🏻
The team is very professional in handling and helping me to get my loan. Will definitely approach them again. Is a great opportunity and pleasure to work with them.
One of the most professional companies I've ever worked with! Highly recommended and would definitely approach them again. Very blessed to have the opportunity to work with them!
Melvin and team are very professional in handling my company's finance matters. They raised money for my company and advise me how i should be allocating my funds to help in the growth. Even during current situation, our company can do well. I am blessed to have known them.
I knew Bizsquare through social media and have worked with them since Aug 2020. Melvin has assisted my business in loan financing and business strategy and honestly, without his help, I don't think my business will be able to survive through COVID. I highly recommend Bizsquare to fellow business owners!
Mattherns Media
2021-05-24
Bizsquare is providing us with professional advisory to help us grow our business. Managed to obtain business loans from banks and advice us how to leverage on the money to scale our business. Exceeded my expectations!

MARKET EXPERIENCE​
With our experience, we have successfully helped over 3,000 clients get funding and support amount.​

INTEREST RATE
We help you to get the best interest rate in the market as we know it is better to have the lowest interest rate possible for any business loan and SME loan singapore.
APPROVAL RATE
Drastically increase your business financing approval rates. Every 9 out of 10 companies who come to us will get their business loan approved.
FAST PROCESS
Our processing time is short and we handle most of the paperwork for you because we know what our financing partners are looking for
LOAN AMOUNT
Successfully helped companies who work with us, to get 50% higher funding than the usual amount.
BUSINESS ADVISORY
We are a certified Practicing Management Consultant who provide business advisory services to businesses and start-ups on how to run their businesses better.
Our founder Background
Goverment recognized management Consultant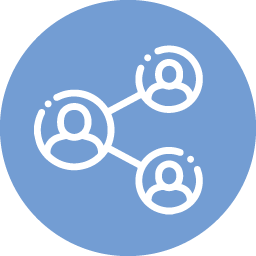 Our network is Strong
We can cross refer deals to our clients​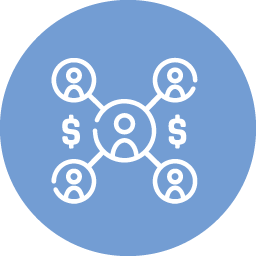 Professional Affiliates
We have Strong Contacts with professional to help raise funds​
Our Membership
Our membership discounts for Bizsquare customers​
Here is a video of our CEO Melvin Ho Sharing on why he started Bizsquare and his purpose.
We work with more than 30 banks, financial institutions and private funders to give you the best financing solutions in the market.
SME BUSINESS LOAN SINGAPORE FAQ