Ever wondered which loan to apply for when considering funds to purchase a house? Like many, getting a roof over your head is the most essential goals in life. However, financing it might not be as easy as it sounds. Well, we are here to give you a crash course on the loan options that will make it a
tad bit easier!
First, let us understand what exactly these loans are…
Interest rate

 : 1% – 2.5%, depending on market movement

Loan-to-Value (LTV)

 : Up to 75%

Downpayment

 : Up to 25%, with 5% of upfront cash
Packages are offered in terms of fixed rate and floating rate. The former has a loan tenure that range from one to five years, with a penalty incurred for early payment. As for the latter, as the name suggests, interest rates varies and fluctuates with movements in the market. A lock-in period with a minimum loan amount is required.(Mae, 2021)
Interest rate

 : 2.6% per annum

Loan-to-Value (LTV)

 : Up to 90%

Downpayment

 : Up to 10%, with full amount payable by CPF 
Loan amount offered differs case-to-case, based on the buyer's age, monthly income, and financial situation.
So, here brings us the next question – 
As a comparison, the criteria for bank loans are easier to meet; as long as the borrower has a good financial health, with a good credit score, banks will be more inclined to offer a loan, due to the ability to repay. Owners of private residences or HDB are eligible to apply too
In contrast, there is an extensive list of criteria for borrowers to fulfil before successfully attaining the loan (Mae, 2021)
1. Citizenship
There must be at least one buyer who is a Singapore citizen.
2. Monthly Income Ceiling
There is a set monthly ceiling for different income groups –
$14,000 for families
$21,000 for extended families
$7,000 for singles, for those buying a resale flat or new 2-room flat
3. Private Property Ownership
Buyer must not own a private residential property in 30-months within the loan application date. He must also not own more than one hawker stall or commercial/industrial property. However, if buyer owns only one of the above, it must be his only source of income. 
4. Household Status
At the time of applying, buyer must not have more than two or more existing HDB housing loans.
The considerations … Bank Loans
Eligibility criteria easy to meet due to fewer requirements
Competitive interest rate, making it more affordable and flexible. 
Ability to refinance at a more competitive rate every few years 
No early repayment, thus the inability to reduce total interest paid incurred
Fluctuation of interest rate as bank rates are affected by the movements in the market
Higher downpayment due to lower LTV limit but pays less in interest cost
Cannot be converted to a HDB loan if the decision to undertake a bank mortgage loan is made
Lower downpayment amount, which can be paid using CPF, housing grant or cash.
Fixed interest rate, pegged at 0.1% above the prevailing CPF OA interest rate which stands at 2.5%
Ability to convert to a bank mortgage loan, since it has no lock-in period 
No penalty for early repayment
High interest rate of 2.6%, which is more expensive than what banks offer even with the fluctuations in rates 
BANK MORTAGE LOAN
HDB LOAN
Housing Type
Private residences or HDB flats
HDB flats only
Eligibility
• Good credit score
• Singapore citizenship
 
• Private/Public property ownership
• Monthly income ceiling
 
• Good financial health
• No private property ownership
 
 
• Max two HDB loans
Cash Downpayment
At least 25% of upfront cash payment
No upfront cash needed;, Can be paid through CPF
Loan Amount
Up to 75% of purchase price
Up to 90% of purchase price
Interest Rate
• Fluctuates at 1% – 2.5% p.a
Fixed at 2.6% p.a
 
• Ability to refinance at a more competitive rate every few years
Loan Framework
Regardless of the loan undertaken, the following restrictions are adhered to –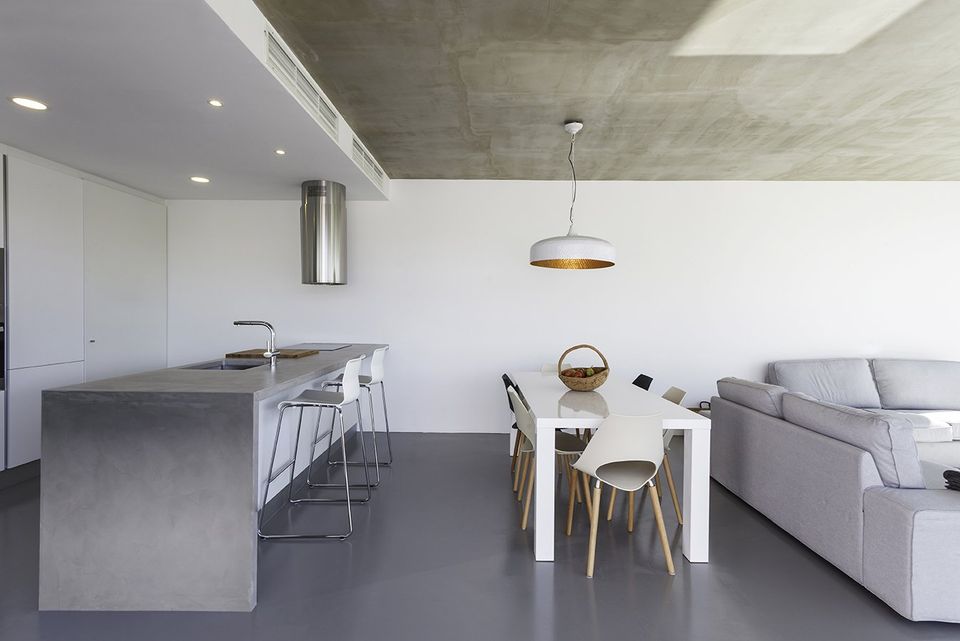 Total Debt Servicing Ratio (TDSR)
Applicable to all home buyers, borrowing amount is limited by buyer's monthly repayments, with the loan amount not more than 60% of the monthly income.
Mortgage Servicing Ratio (MSR)
Applicable to HDB properties only, including executive condominiums, monthly repayments must not be more than 30% of a borrower or joint borrower's monthly income. (PropertyGuru, n.d.)
What's our advice?
It all boils down to your current status
Bank Mortgage Loan if –
Seniors with sufficient cash and the ability to fork out 25% cash upfront
Cheaper option, saves more
Able to enjoy lower bank restrictions, i.e. income ceiling, etc
HDB Loan if –
Young persons or couples with low savings
Requires lower downpayments though high interest incurred
Ensures a roof over your head
Having said that, irregardless of the loan you take on, our experienced consultants here at BizSquare will be more than happy to assist you in getting a property loan with our professional advice.
References
(n.d.). Retrieved May 19, 2021, from PropertyGuru: https://www.propertyguru.com.sg/propertyguides/hdb-loans-vs-bank-loans-2665
Home Loan Basics: Bank Loans vs HDB Loans. (n.d.). Retrieved May 19, 2021, from Value Champion: https://www.valuechampion.sg/home-loan-basics-bank-loans-vs-hdb-loans
Mae, C. S. (2021, February 15). HDB Loan Vs Bank Loan: Which One Should You Go For? Retrieved May 19, 2021, from SingSaver: https://www.singsaver.com.sg/blog/hdb-loan-vs-bank-loan
BizSquare is a one-stop business consultancy firm providing Loan Consultancy Services, Accounting and Corporate Secretarial Services, Branding and Marketing Consultancy, Strategy Management and Start-up Mentorship.