BIZSQUARE – BEST BUSINESS LOAN CONSULTING SERVICE
BUSINESS LOAN CONSULTING SERVICES
Types of business financing facilities we can help you obtain:
Easy 6 steps process, here are what you need to do:
STEP 1
Submit the loan inquiry form.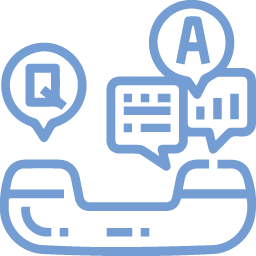 STEP 2
We'll call you within 24 hours.
STEP 3
During the call, we'll find out More about you & arrange a free 30 min consultation with us.

STEP 4
We analyse your business, your financial situation, your cashflow gap and expansion plans.
STEP 5
Present to you our recommendation on what is the best solutions for your business.

STEP 6
Loan approved. Get the funding you require and solve your cash flow needs.
DOCUMENTS THAT WE WILL REQUIRE FROM YOU
FOR OUR INITIAL ASSESSMENT
NRIC of Directors
NOA of all Guarantor for the last 2 years
 Last 6 months Bank statement
 CBS of all guarantors
 Financials of company for the last 2 years
 Any contracts or invoices of the company

OVER 1.3 BILLION
Total Approved Loan Amount
OVER 30+
No. of Financing Partner
We work with more than 30 banks, financial institutions and private funders to give you the
best financing solutions in the market.
SME BUSINESS LOAN SINGAPORE FAQ