Venture Capital Clinic Review from Melvin Ho's Mentee, Javier Thoo
A little insight into who I am… 
My name is Javier Thoo. I am a penultimate from SMU pursuing a bachelor's degree in business management with a major in Finance. I have a keen interest in corporate finance and I actively seek opportunities to explore in the investment banking or private equity space. This is because I believe that the nature of deals in these industries really challenges you both quantitatively and qualitatively. They are generally more bespoke and require tremendous effort to analyze and research before making a decision. As someone who do not shy away from challenges, I am highly motivated to excel in these spaces.
Aside from my career aspirations, I enjoy sports a lot. I have played badminton, football, ultimate frisbee and handball competitively. The adrenaline rush from doing team sports gets me all the time. Now in SMU, however, I have veered away from the sports route and ventured into the arts scene. I am currently in SMU Samba Masala, a distinctive percussion band, and I play the Surdo (a large bass drum). Though it would only be a short stint, I can now proudly say that I have experienced the best of both the sports and arts world.
How did I get to know Melvin and what are my experiences with him?
I first got to know Melvin when I applied for a summer internship at his company, Bizsquare Management Consultants Pte Ltd. As my interviewer, he gave me various insights into the consulting space as well as his company's background which had piqued my interest. Though I managed to land the internship subsequently, it was unfortunately rescinded due to the COVID-19 situation. However, this setback did not stop me from pursuing my goal. I continued to remain in contact with Melvin and he gave me a wonderful opportunity to attend a Venture Capital (VC) clinic as an audience to gain valuable knowledge in the VC space.
What are some of my takeaways from attending the Seed Tank sessions?
My main 3 takeaways from the sessions:
Have a realistic company valuation. A key problem that I have noticed during Seed Tank is that most startups that are pitching have rather high company valuation of say a million or more. However, some of these startups that are still pre-revenue and in their very early stages, gave very vague "justifications" for their stated valuation. Granted, the valuation for a startup can be very subjective and varies widely across industries. However, it is always best to approach valuation in a sensible and realistic manner to avoid "shocking" potential investors that you are pitching to.
Give a succinct overview of your business and your model. Don't meddle too deep into your "story". Faced with time constraint and possibly hard-to-please investors, it is best to give them what they want to hear right away. At the end of the day, you're pitching to investors and what I've learnt is that investors prioritize maximizing returns of their investments above everything else.
To achieve an impactful and effective Q&A, always come prepared with your numbers and a solid understanding of the industry. This gives the investors the impression that you are confident of the business. Also, always provide straight-forward answers to all kinds of questions. Only follow-up when necessary and avoid selling yourself or the business excessively.
How has my experience with the Seed Tank programme been like?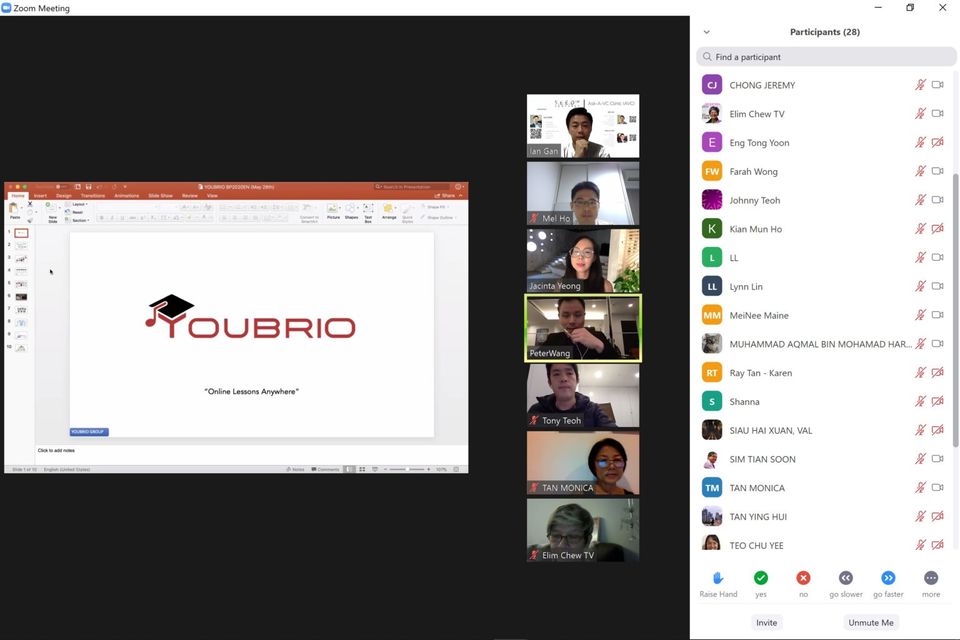 It has been an eye-opening experience and I am grateful to Melvin for presenting this valuable opportunity to me to learn more about VC. As someone who has a prior interest in business startups and has already watched all seasons of Shark Tank, I thoroughly enjoyed my experience thus far in this small-scaled local version – Seed Tank. With 2 pitches made by 2 different companies within a session, not only was I able to learn the techniques to an effective pitch, I was also able to learn much more about other industries that I had little exposure to before. It has been an incredible experience so far and I will definitely continue to tune in every week!
Would I recommend others to join the Seed Tank programme and why?
Yes, definitely. In fact, I have already recommended one of my friends to this programme. In just 1.5 hours of your time, you stand to gain various insights into the VC space. This includes how VCs value a company and how they determine their return on investments. Also, you get to learn how to deliver an effective pitch. In my opinion, there is nothing to lose and everything to gain by attending this programme.
BizSquare is a one-stop business consultancy firm providing Loan Consultancy Services, Accounting and Corporate Secretarial Services, Branding and Marketing Consultancy, Strategy Management and Start-up Mentorship.